The Kennels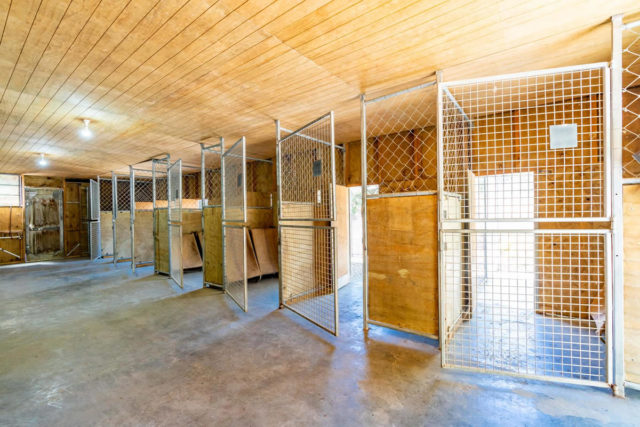 Dogs of all shapes and sizes are welcome at Baldrock.
The kennel runs offers spacious, clean, individual indoor/outdoor living areas for fresh air and comfortable temperatures in all weather conditions.
Dogs can choose to stay in their room, or step outside to see what's going on and chat to their next door neighbour. Each room has raised, slung beds with blankets. This means the beds stay dry and they mould themselves to the dog's shape for extra comfort.
Every dog is fed twice a day and we always have a variety of quality feed on hand to suit everyone's taste, including Mighty Mix, Acres & Primal.
During the day, every dog gets as much play time as possible. There are 6 large grassed exercise areas and a concreted area for wetter days. Each area is securely fenced, with plenty of room to get up to speed. Shade, obstacles and toys are all right there.
Each dog's comfort level with other dogs is assessed on arrival, to ensure everyone has a happy stay at Baldrock. Whether they need to be exercised individually or can play in groups, they get plenty of social interaction and have a heap of fun!